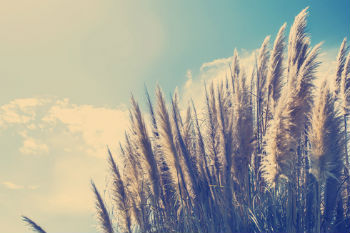 Claim for Damages after Failed Sterilisation
C received £45,000 for a failed sterilisation procedure performed on 4 April 2006 by the defendant hospital NHS Trust. The failed sterilisation subsequently led C to become pregnant and a termination was performed.
Clinical Negligence: C underwent a sterilisation procedure on 4th April 2006 because C had already had three children and felt her family was complete. C underwent a laparoscopic sterilisation notably tubal ligation using filshie clips.
C was seen in clinic on 11th July 2006 as the sterilisation procedure had failed resulting in a pregnancy within eight weeks of the operation. C became distressed at this news and after three weeks decided upon a termination. D did not offer C any counselling during this decision process. C underwent a termination on 28 July 2006 which was uneventful and C was discharged on the same day. Following the termination C suffered from acute endometritis. By October 2006 C was experiencing lower abdominal pain on a regular basis which lasted for most of the day.
C was referred to a gynaecologist with a view to the discussion of a possible laparoscopy and removal of the clips if appropriate. C was anxious about becoming pregnant again and went on the oral contraceptive pill and in October 2006 had a mirena intrauterine system fitted. On 23 January 2007 C attended the gynaecological clinic but was to distressed to be examined. C attended the clinic again on 20 February 2007 and complained that since the sterilisation she was experiencing right groin pain radiating into her leg. It was agreed the fistula clips would be removed and C's fallopian tubes would be completely removed to ensure permanent and irreversible contraception. It was also agreed the mirena intrauterine system would be removed and a trans-vaginal pelvic ultra sound scan was requested.
On 19 March 2008 C was admitted to the defendant hospital for day surgery where the filshie clips, bi-lateral laparoscopic salphingectomy and the mirena intrauterine system were removed.
C brought an action against D, alleging that the tubal ligation underwent by C was negligently performed and there was breach of duty by D. Breach of duty was admitted by D but causation remained disputed in particular the extent of C's psychiatric claim. C had a complex psychiatric history and had been diagnosed in her early twenties with borderline psychiatric disorder. C contended that she had suffered a psychiatric illness of moderate severity compounded by the underlying personality disorder as a result of the negligence (eggshell skull principal). D argued that C had only suffered a mild depressive illness, a natural emergence of her borderline personality disorder unconnected with the negligence.
Proceedings were issued on 26 March 2009 and the case continued to be defended by D after service of the schedule of loss and expert evidence. The case was settled shortly after the meeting of experts and preparation of joint statement.
Injuries: As a result of the above negligence, C suffered sickness and vomiting, stomach cramps and a flare up of asthma during the early stages of her pregnancy. Following the sterilisation C suffered from lower abdominal pain, right groin pain radiating into her right leg and suffered from a major depressive episode of moderate severity as a consequence of D's negligence.
Effects: C had to undergo a further laparoscopy for removal of the filshie clips and to have her fallopian tubes completely removed. C has suffered from a major depressive episode of moderate severity as a consequence of the events and C's symptoms are continuing. C needed to undergo psychiatric and therapeutic intervention. Following D's negligence, C attempted suicide on 30 December 2008 and was admitted to hospital for two days.
Prognosis: C is continuing to suffer from a major depressive episode and is undergoing psychiatric and therapeutic intervention. C was likely to return to her pre-sterilisation condition within two years of the conclusion of the litigation.
Damages were settled on a global basis with no particular breakdown provided.
Total Damages: £45,000
Type of Award: Out of Court Settlement (approved)
Settlement Date: 17 November 2009
Court: Shrewsbury County Court
Age at Injury: 29
Sex: Female
If you or a loved one have been left injured or psychological effected through the negligence of medical professionals, speak to Lanyon Bowdler's medical negligence solicitors for support and to understand your legal rights toward making a medical negligence claim.