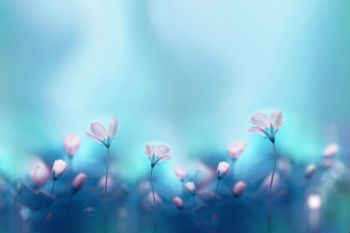 Stillbirth Should Have Been Avoided
In September 2019 Beth Heath, partner in Lanyon Bowdler's specialist clinical negligence team settled a tragic case for C relating to the stillbirth of her son in January 2017 at the Shrewsbury and Telford Hospital NHS Trust.
C was a young mum and this was her second child.
In January 2017 C developed headaches and was complaining of reduced fetal movements. She went to her GP surgery where her blood pressure was high and she had protein in her urine. She also had general swelling on her body due to fluid retention. These are all symptoms of pre-eclampsia, a condition which can affect pregnant woman. Whilst most cases are mild, it can lead to serious complications for mother and baby if not promptly diagnosed, monitored and treated.
C was referred to the obstetric unit at the Princess Royal Hospital where she had some tests and was attached to a CTG to monitor fetal heartbeat. The CTG was (wrongly) deemed to have met the computer's criteria for a normal trace, and C was discharged home with plan for an ultrasound scan in a few days time, and blood pressure review one week later.
The next day C deteriorated further and developed visual problems. She returned to the Princess Royal Hospital that morning but on arrival suffered an eclamptic fit: a rare but life threatening complication. Sadly, a fetal heartbeat could not be found and the stillbirth of C's son was confirmed.
An investigation report highlighted a number of concerns in relation to the care provided to C, in particular, the failure to ascertain fetal well-being and the failure by staff to assess the CTG trace which was grossly abnormal. C's delivery should have been expedited.
Based on the above, a Letter of Notification was sent to the defendant with Beth fighting for early admissions of negligence. A Letter of Response was received which admitted that but for their negligence the stillbirth would have been avoided.
We thereafter obtained expert evidence to assist with valuing the case and a settlement was agreed just over two years after Beth was first instructed. The average clinical negligence case takes three - four years, and often longer. Clinical negligence cases serve as a constant reminder for claimants about their loss or injuries. Therefore prompt settlement can assist in providing much needed closure.
This case forms part of the maternity scandal at the Shrewsbury and Telford Hospital NHS Trust. Beth has successfully settled a number of cases from the maternity scandal and continues to act for many more involving stillbirths, neonatal deaths, maternal deaths and birth injuries.