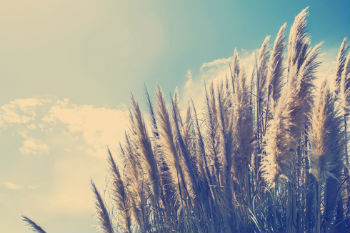 Damages Awarded After Loss of Sperm Samples
C received £20,000 for the failure to properly store and maintain samples of C's sperm. As a result, C was unable to ever have children and suffered a psychiatric illness arising out of his complete loss of fertility.
Breach of Contract/ Breach of duty of Care: C was diagnosed with testicular cancer in around 1992 and one of C's testicles was removed as part of his treatment. In 1995, he developed a more aggressive form of testicular cancer and C underwent the removal of his remaining testicle and thereafter received chemotherapy treatment.
C wanted to preserve his semen because of his desire to have a family in the future and as such entered an arrangement with the BUPA Roding Hospital. Under the terms of the agreement, samples of C's semen were stored at the Embryology Laboratory at Newham General Hospital and C paid annual storage charges for this service. C was informed that his sample of sperm was of insufficient quality to be used for IVF treatment and the only available option would be the ICSI method.
In February 2002, C was informed that Newham General Hospital was withdrawing storage facilities and that all samples were transferred to D's fertility centre. C did not receive any documentation from D and as such wrote to D explaining that he had not received an invoice for storage charges. He then received terms and conditions and an invoice from D which he duly paid. He did not receive further invoices and again wrote to D informing them of this.
In May 2008, C realised he had not received an invoice since November 2005 and wrote to D informing them of the same. He was informed that there was an error in the storage of his samples and as a result they were no longer viable. The samples had subsequently been discarded.
C alleged that D had a duty of care and had contracted to take reasonable care of the sperm and to ensure that the samples were effectively preserved and stored in such a way so that they remained viable and could be used in fertility procedures. It was alleged that in failing to preserve C's samples, D had breached this contractual duty and the level of care provided had fallen below an acceptable standard.
Injury: As a result of the alleged breach of contract and breach of duty, C was no longer able to father any children and was permanently infertile. He developed a psychiatric illness arising out of the destruction of his prospects of having children and a claim was made on the basis of Jarvis v Swans Tours Limited [1973].
C also maintained that as a result of the psychiatric illness, he was unable to return to work as a self employed children's illustrator following a long period of depression.
Prognosis: C was permanently infertile and lost the chance of fathering children at any point in the future.
The case was settled on a global basis prior to the issue of proceedings, the instruction of a psychiatrist or a detailed valuation of a potential loss of earnings claim. There was no particular breakdown of damages. It was agreed that damages would be paid by four monthly instalments of £5,000.
Kay Kelly of Lanyon Bowdler's Medical Negligence Solicitors team, secured for the claimant.
Total Damages: £20,000
Type of award: Out of court settlement
Date of Settlement: 6 November 2009
Age at injury/breach: 39 years
Sex: Male